Pyro Tool Brass Awl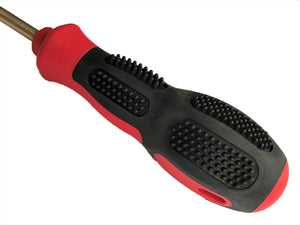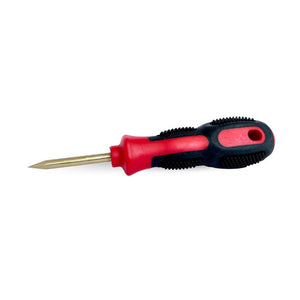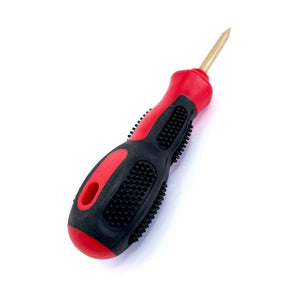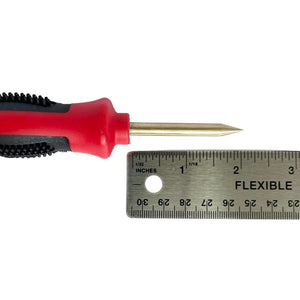 (Redesigned)Non Sparking Brass Awl Pyro Poke Tool for creating the perfect hole for your firework ematch igniters, Firewire initiators shrouds or general fusing.

- ALUMINUM BRONZE AWL: Safe non-sparking material for use with all fireworks
- 1/4" DIAMETER: Creates perfect size hole for your ematch and Firewire igniters
- SHARP DURABLE TIP: Easily puncture through tough cardboard tubes and shells
- THERMOPLASTIC HANDLE: Durability and long life
- RUBBERIZED TEXTURED GRIP: Ergonomically designed for control and comfort
- OVERALL LENGTH: 6 5/8"
- AWL LENGTH: 2 1/16"
- POINT TAPER: approx. 3/8"
- PACKAGING: poly bagged with protective tip cover and boxed

BUYER'S NOTE: Care must be used when poking the hole as to not over penetrate the opposite side of smaller diameter tubes.