Multicolor Confetti Cannons | 6 PACK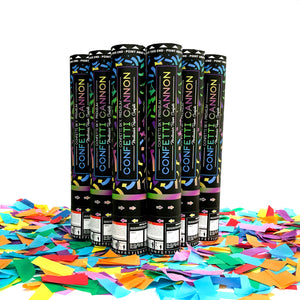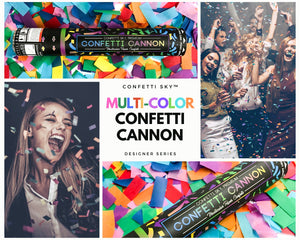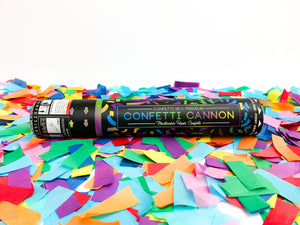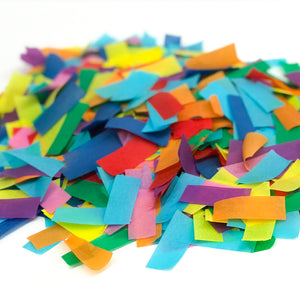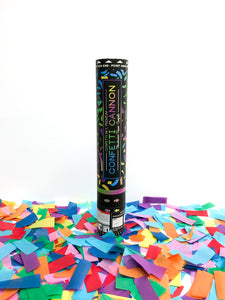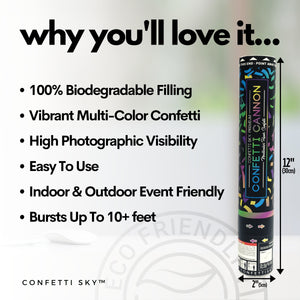 MULTICOLOR PAPER CONFETTI CANNONS | 6 PACK
Our confetti cannons are great for every occasion; whether it's your Wedding Celebration, Graduation Party, Birthday Celebration, Christmas Party, or New Year party, we've got you covered!
Perfect for indoor/outdoor events. These party poppers are preloaded, for one-time use and disposable.
Our Confetti party poppers come as a pack of 6 high-quality 12-inch poppers, and hold twice the amount of confetti while still being easy to hold and lightweight.
EASY TO USE
Having a firm twist of both halves is all that is required to activate. Just point, twist, and create a magical display at your events. Our cannons will add a dramatic effect to your next event. So prepare for a loud, audible pop and a slight downward recoil, and watch the confetti fly!
About This Product
Each Confetti Cannon Includes:
Size: 12" Long: 2" Diameter

Confetti Color: Multicolor

Confetti Count: Over 1600 Pcs

Confetti Material: Paper*

Burst Height: Approx. 12 feet
*Paper is biodegradable. Biodegradable does not mean instantly water soluble. Paper can take weeks to months to break down naturally.